Drum Tips - Snare Drum Muffling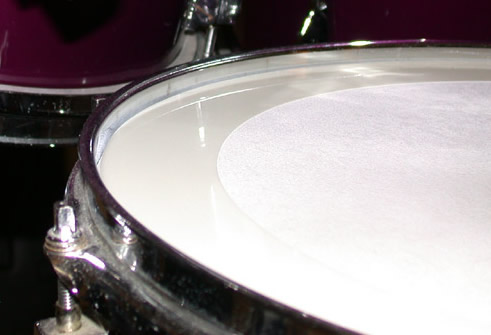 To make your own easy, and less expensive snare drum muffle rings - like the "
Zero Ring
" by Noble & Cooley.
1) Cut off the rim of an old snare drum head.
2) Next cut out the center of the old snare head leaving you with a ring about 1/2 inch wide that is nearly the diameter of the snare drum.
Try making a few of various different widths. About ½ inch wide will cut a few over-tones, 1½ -2 inches wide will give a really fat, dead, 70's sounding snare.
Carry a few with you to make it really easy to dramatically alter your snare drum sound for different songs